Discover how MySchool's reliable and secure online platform supports your daily school management requirements, with a wide range of powerful and flexible features.
Communications (email, SMS, push, portal)
Parent, Student and Staff
Timetable and room management
Learning Management System
Mentors and IEP Management
Highly configurable functionality throughout the system

Using cutting-edge technology, the MySchool platform is straightforward to implement into your current system and allows you to perform all your daily tasks with ease. Not only is our software compatible with desktop and mobile devices, but it's also compliant with various state and national reporting standards - ideal for supporting multi-school networks and multi-site schools around the world.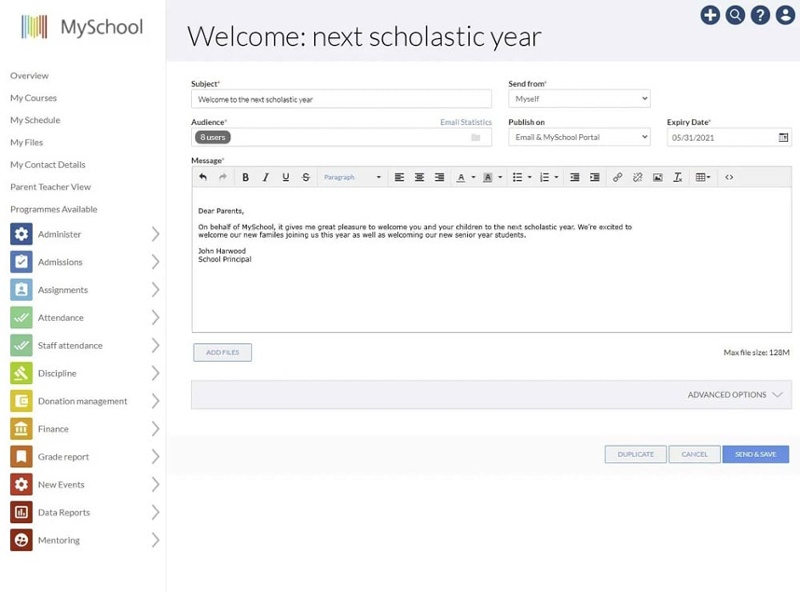 MySchool makes the admissions and enrolment process simple and stress free, for school staff and parents alike. With the easy-to-use parent portal, you can collect the data you need for new students at the start of term, using our custom drag-and-drop form builder and powerful application workflows.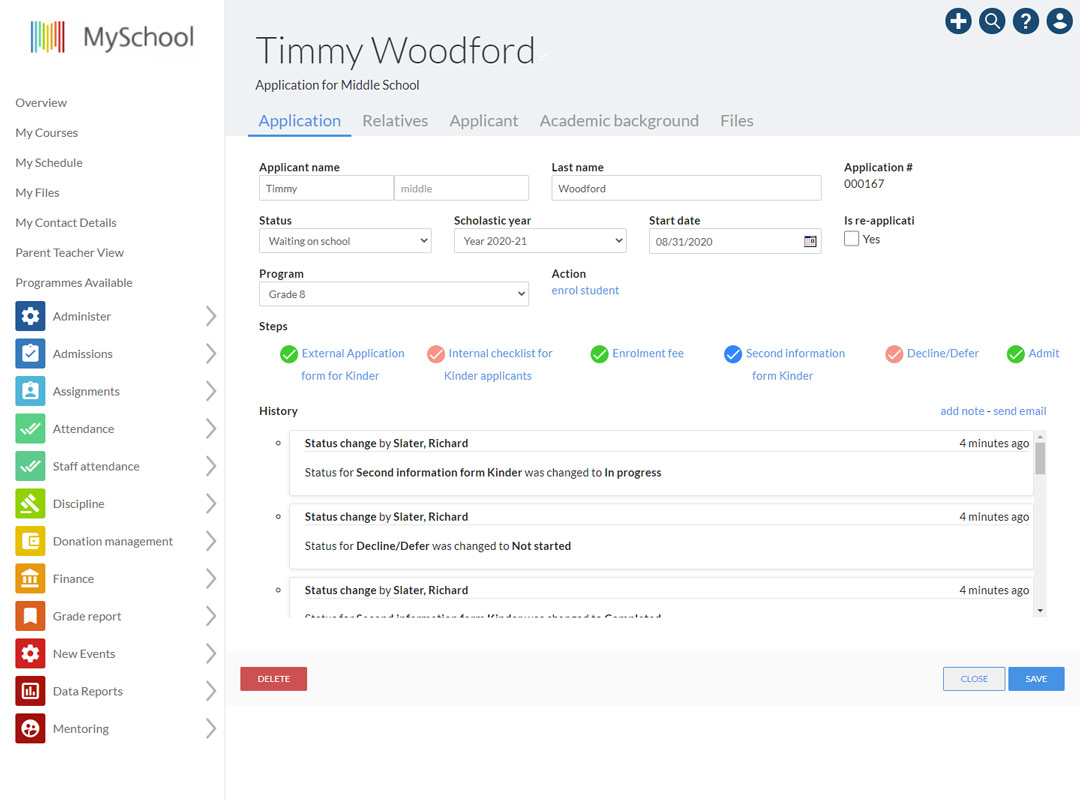 Generate professional, industry-standard PDF reports, which include data from attendance, exams, assignments and teacher feedback. Parents and students can receive immediate access - and you can run any report in less than 1-minute with 4-clicks!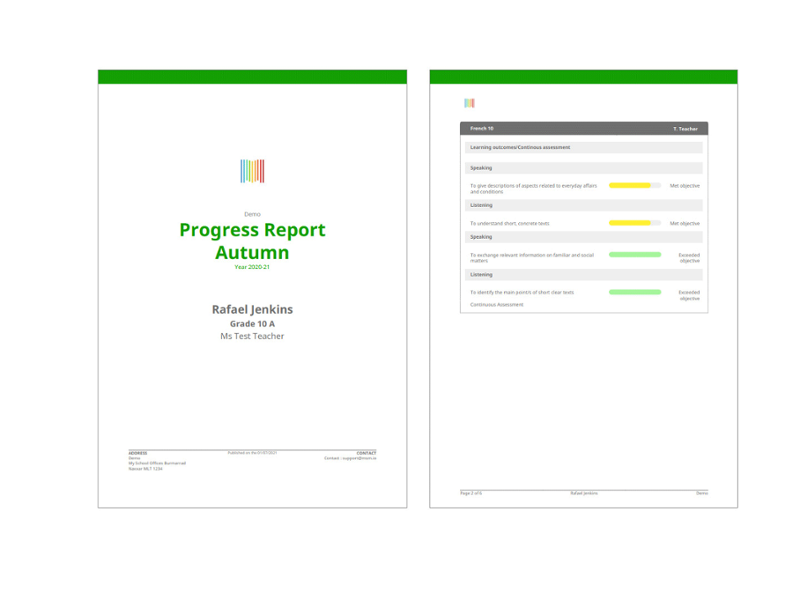 Flexible and powerful: our school attendance module will help you manage course and class attendance, issue reports and notifications quickly and efficiently allowing you to take attendance in-class or through your school administrator.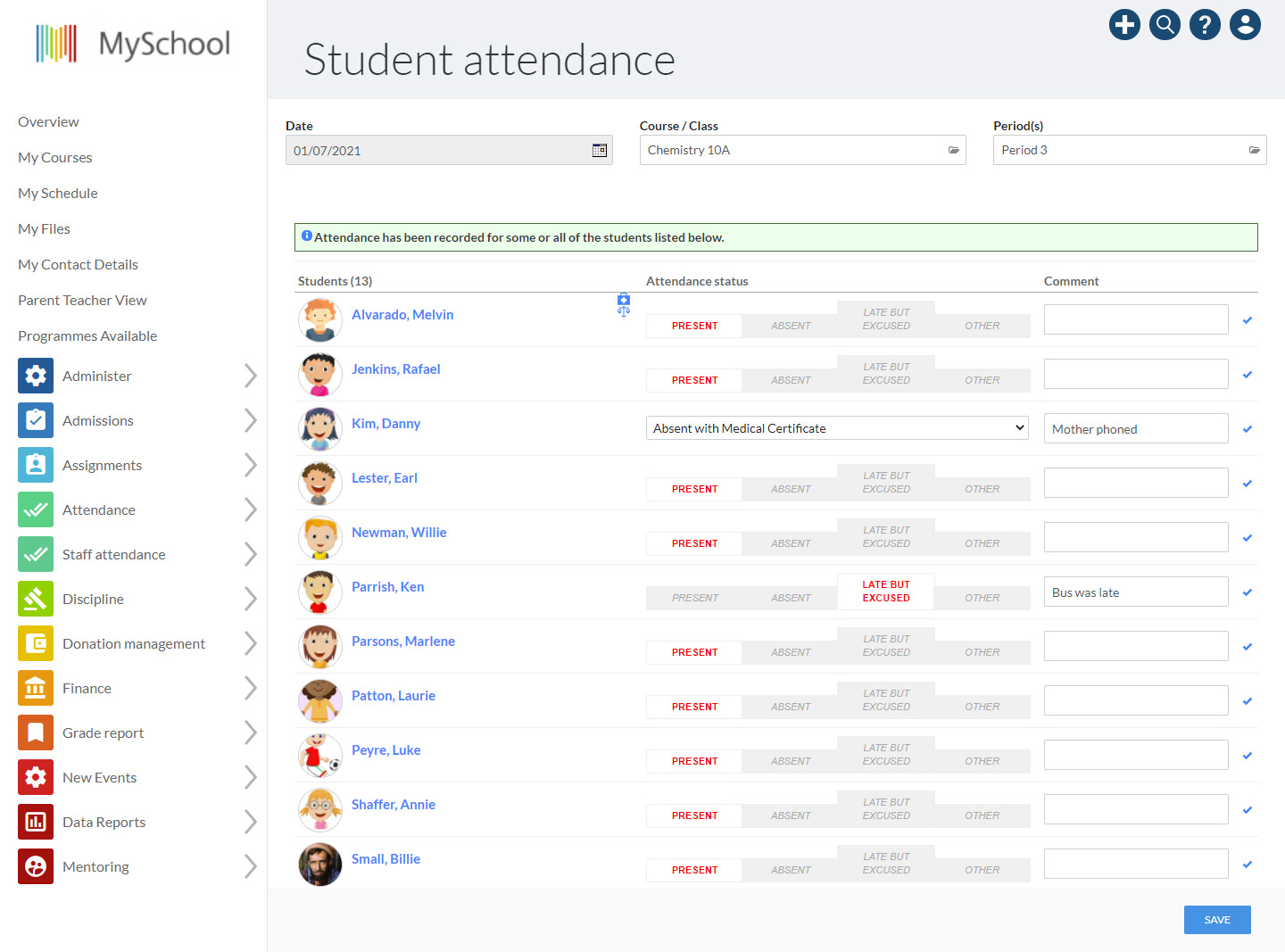 Teachers can easily share assignments, grades and comments with students and parents through MySchool's online portal - ideal for bridging learning gaps during absences and remote learning situations.

With instant access to high-quality assessment data, you will be able to track the performance and learning levels of individual students, with the ability to send attendance and grade reports to your school community, as well presenting data to school inspectors without fuss or delay.

Timetable, Calendar & Resource Management
With the MySchool platform, you can share integrated calenders with appointments, assignments and lessons; view timetables per student, teacher, room, class or courses; and find rooms by availability, equipment and size. Not only this, you can also optimise your resource usage.

Create accurate and complex invoices in seconds. With our invoicing module, you can export data to your existing accounting system, issue payment receipts and credit notes, and track any outstanding balances. What's more, MySchool lets you manage campaigns, donors and donations and any online payments through Paypal and other donation types.
Whether your students are in the classroom or learning remotely from home, our cloud-based platform makes it easier for schools to seamlessly balance both styles of teaching at the same time. Rest assured, our support team maintains your online safety with secure connections, available across desktop and mobile devices.

Virtual Learning Environment
The MySchool Virtual Learning Environment (VLE) enhances the traditional classroom environment, allowing teachers to manage assignments and feedback while sharing and monitoring the progress of their students. A VLE helps to encourage collaboration through regular virtual communication, lets you set goals and expectations, and utilise data to identify areas where students may be struggling.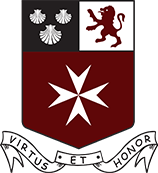 "MySchool is user-friendly and can be customised to our requirements"
St Edward's College Board and management team picked MySchool because it clearly offers value to the academic, administrative and financial aspects of running a school. Moreover, MySchool is user-friendly and can be customised to our requirements. We also found MySchool cost-effective when compared to similar products on the market. Throughout the consultation process, Patrice has been professional and we value his technical expertise.
Sandro Bruno | Bursar
St. Edward's College, Malta
Get in touch today!
Talk to us about your specific school needs and how MySchool can transform your school.