Discover top time-saving hacks for busy school administrators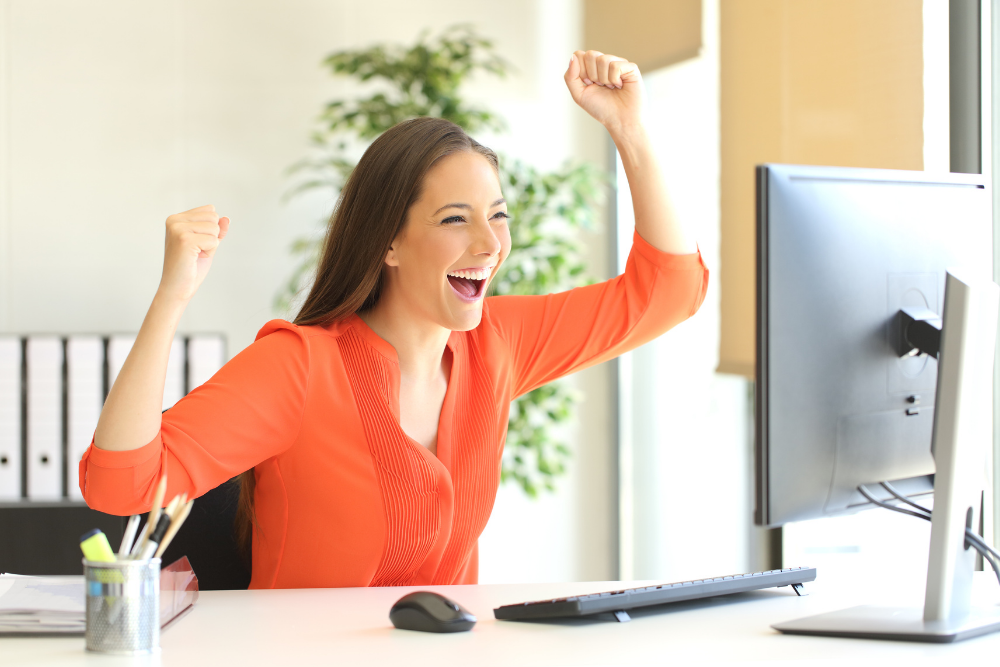 Get organised ahead of the new school term with these time-saving ideas.
A day in the life of a school administrator is always going to be busy. As the first point of call for students, parents and teachers, the office is the school's central hub of activity and there's never a quiet moment!
Schools and Covid-19 procedures have intensified demand and workload has never been higher.
With that in mind, now is a good time to reflect on what tasks are the most time-consuming and where savings can be made.
So what are you waiting for?
Take back your morning coffee break with these easy-to-implement, time-saving hacks!
1. Communications: be proactive!
Estimated time saved: 1 hour 30 mins per week
The school office is usually the first place to go when people have questions, whether that's coming from parents, students or staff.
"When is the school closing for the holidays?"
"How much is the upcoming field trip and when do I need to have paid by?"
"Where is the after-school athletics club meeting this term?"
To reduce the ongoing barrage of phone calls, emails and visits to the office, try to be proactive in your communications. This doesn't need to be a lengthy, time-consuming newsletter that's painstakingly put together each month. Improved technology means you can quickly share updates, as and when they happen, directly to the whole school community, or to specific groups, via email or SMS in just a few clicks.
By spending just 30 minutes a week on sending out communications, you could reduce the volume of queries by 50%, saving you at least 1 hour and a half every week!
2. Auto-generate your reports
Estimated time saved: 6 hours per term
Generating individual, class or year group reports can be a tedious process. Especially if every report needs to be selected, printed and shared individually…
Not a huge problem if you work in a school of 30 students but once we scale that up to 1,000 students, it becomes a mammoth, time-consuming beast of a job.
Utilize your school management system to compile professional-looking, customisable reports that can be accessed and shared with parents in just a few clicks.
Can't do this with your current school management system? Book a walkthrough with the MySchool team who will show you how to automatically generate reports to save you and your colleagues time.
3. Easy access to school data
Estimated time saved: 1 hour per week
In keeping with the rest of the world, data has become central to the day-to-day running of a school. At any point in time, you need to know which lesson a student is in, what medication is being given to which students, what student attendance was like last week...the list goes on!
This information needs to be readily available, at the end of your fingertips. Save time scrambling around filing cabinets and make the most out of your school management system by having one, centralised location for your data where all information can be accessed instantly. And forget having to write lengthy SQL queries, the information needs to be easy to get to for you and your team in order for it to be useful.
In the current situation where contact tracing is in place, public health authorities need immediate access to this data, which may fall outside of school hours. Consider if your school management system is accessible via the cloud to ensure anytime, anywhere access to the essential information.
4. Ditch the paperwork and speed up admissions
Estimated time saved - 10 hours per school year
Traditionally involving long bulky forms, the admission process is an annual headache (and can be an ongoing one with new starters joining throughout the year). Break up the bulk of the administration work by swapping out manual filing and paperwork with an online form connected to your MIS.
By asking parents and guardians to input the data directly, you can save a huge manual data entry task and get a headstart on the new academic year.
5. Speed up invoicing
Estimated time saved: 30 mins per week
Consider moving from manual invoicing to an automated invoicing system that enables you to create invoices quickly and accurately. Instead of building individual invoices, updating accounting systems and then manually tracking payments, with an automated invoicing system you will be able to:
quickly generate multiple invoices in just a few clicks

easily export data to your existing accounting system

instantly issue invoices, payment receipts, credit notes, etc.

automatically track outstanding balances
This will transform a mundane and administrative job into a quick and easy task that will take half the time!
Changing the way you work can seem daunting at first. But by making a few small switches and harnessing the power of your school management system, you'll be set up for a much more efficient way of working in the long run, saving you valuable time!
Take back your coffee break with MySchool - the school admin's admin
MySchool is an easy-to-use, all-in-one school management system that will streamline your processes and save you valuable time.
With MySchool you can:
Send daily updates to parents by email or SMS

Access key information anywhere from the cloud

Download end-of-year reports in less than a minute

Automatically import student data from Excel

Generate multiple invoices in one go, in less than 10 minutes




Let us show you around, book a short walkthrough with us today!