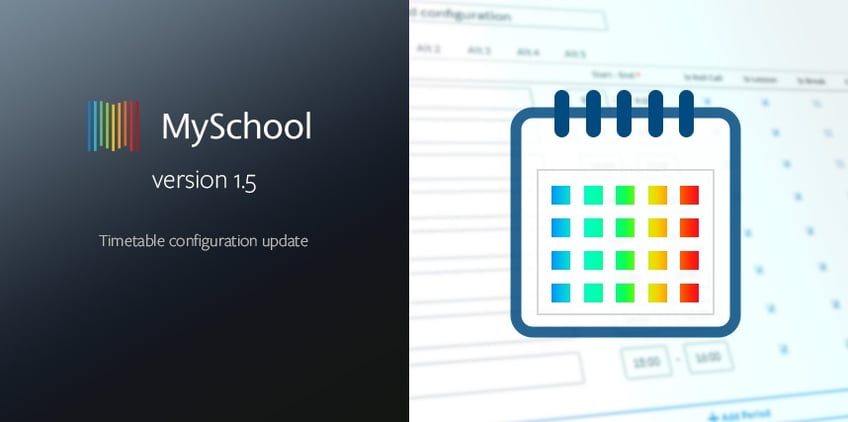 We're excited to launch an overhauled timetable configuration tool with version 1.5 of MySchool.
Easier management
You can now manage days, day mappings and periods all from a single tool.
Managing and configuring timetables had to be done from different areas of MySchool in the past. We've made it much easier now for you to access all timetable configurations from a single tool.
Easier to review
It wasn't possible to look back at previous timetables since they were overwritten each year. It's now easy to save and revisit past timetables.
What you need to know
This update will happen automatically over the next week. MySchool users do not need to do anything and it will not effect data or current set up.