Buying School Management Software: 5 Things to Consider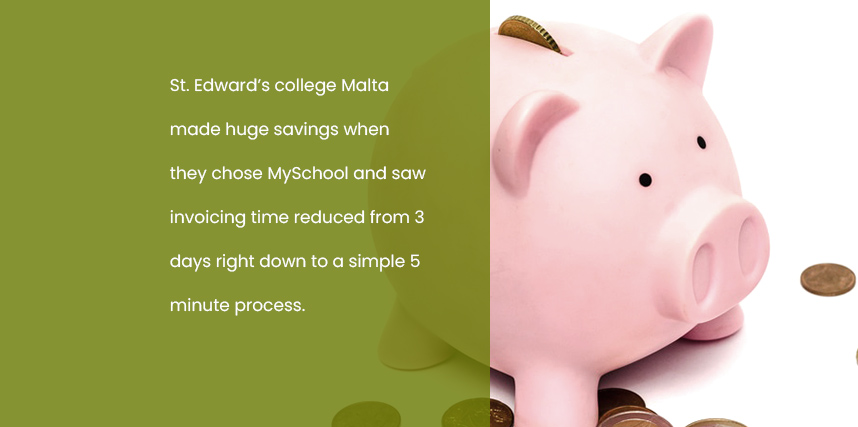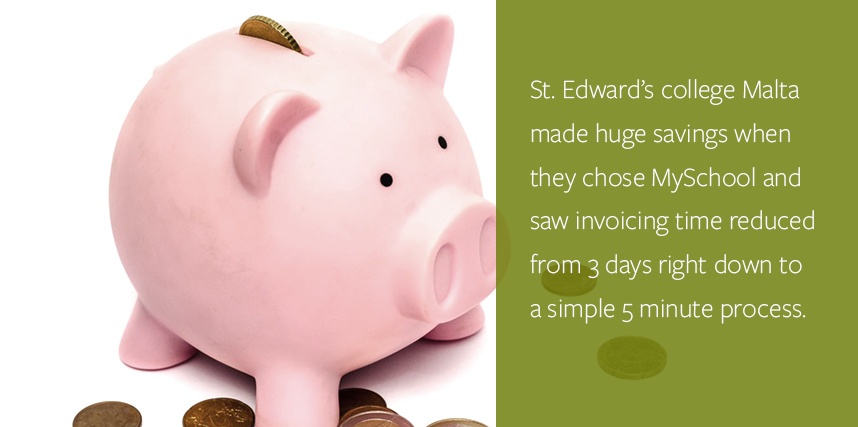 Before finally settling on a school management system there are a few final details to look into in order to ensure that your school is getting the best solution for its money. Here are 5 of the most important features to look for in your provider's pricing.
1. Complete Transparency
You can tell a great deal about any service provider based on its level of cost simplicity. While some providers choose to show a low cost-per- student price in an attempt to conceal hefty setup and maintenance fees, MySchool provides one annual per-student price with absolutely NO setup, maintenance, or support fees.
2. Automated Invoicing
We all know that invoicing can be one of the most tedious processes required in any office environment - that's why you should save time by opting for a school management system which has the potential to turn this type of laborious task into a matter of a few clicks in just a few minutes. St. Edward's college, Malta, chose MySchool as their provider, and saw invoicing time reduced from 3 days right down to a simple 5 minute process.
3. Support & Training
A truly cost-effective piece of school management software will not simply reduce costs and save time, but offer a clear and consistent support structure from day one. No matter what problem may arise, the MySchool team is always on hand to help and train.
4. On Premise vs. On Demand (SAAS)
It's important to be aware of the hidden costs of On Premise systems, for the simple reason that core essentials like maintenance, hardware, data back-up, software updates, and support are all considered extras with costs to be factored in separately. In contrast to this, SAAS tends to be clearer about pricing and generally ensures that all costs are rolled into one easy-to- understand bundle.
5. Parent Communication
Communication with these key stakeholders – parents – is absolutely non-negotiable when it comes to choosing the right system. Before committing to a provider, do ensure sure that the communication aspect is simplified, with no need to maintain email lists in a client such as Outlook, support for rich text, and the option to use Short Text Messages to get in touch with contacts when any urgent matter arises. The Assistant Head at Savio College, Malta, had this to say about MySchool's communication capabilities:
"MySchool helps us manage our data efficiently as well as helps our teachers communicate more effectively with both students and parents alike. The user support is fantastic with help arriving usually within minutes." - Robert Grech, Assistant Head
---

For more information about how MySchool can be your school management solution, request a school management system demo today
---