5 Ways to Tell if Your School Management System is Future-Proof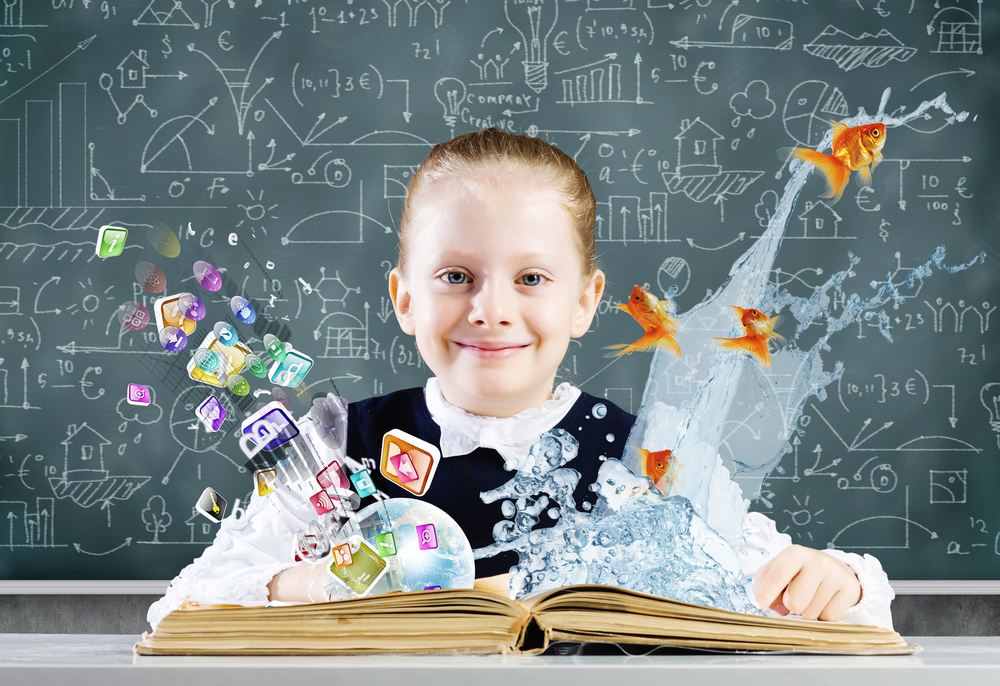 In a world with increasing dependence on technology, it's essential that your school MIS is future-proof, aka sustainable.
As quickly as technology advances, the possibility of your school management system becoming obsolete or simply unusable is a real possibility.
This can be costly to your school and frustrating to those already trained on a now archaic system and face the challenges of adopting a completely new system.
So how can you tell if your school management system will indeed be future-proof and maybe just a little magical?
Here are 5 powerful predictors that your school MIS is going to take you effortlessly in the future.
1. It's easy to use
Remember the Staples "Easy Button?" The premise was that this magic button would solve any problem with a simple press.
If only it were that easy.
There is, without a doubt, a learning curve when it comes to learning new technology. That's why the more simplified it is, the more likely your school staff will be to embrace it.
Below is a graphic of a typical school organizational structure.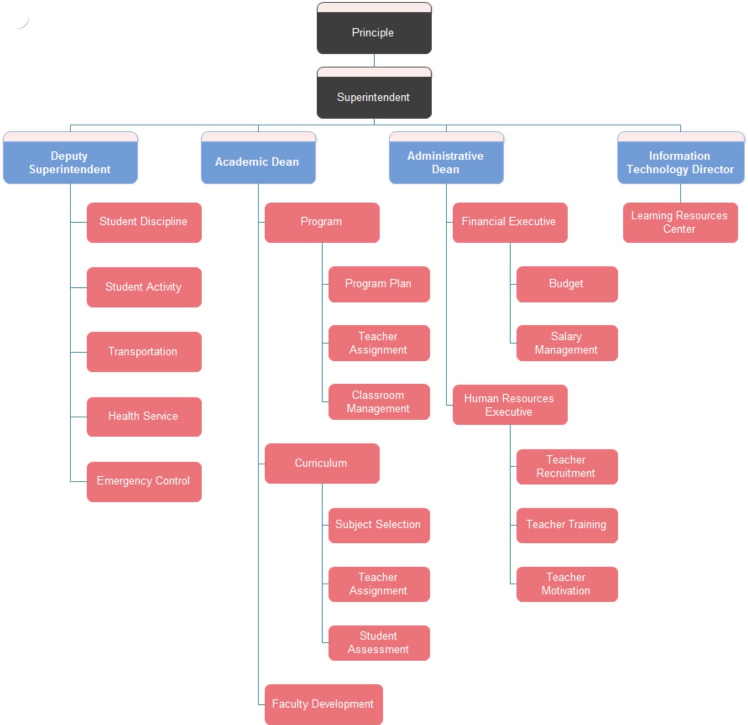 Notice all of the departments involved.
Now, think about all the people in those departments that will need training and someone to rely on to answer questions or troubleshoot problems with their new MIS.
Sure, getting used to any new school management system comes with a few growing pains in the beginning, but it should end there…
In the beginning.
So, if that system is not user-friendly, someone will be spending a lot of time doing damage control for something that's supposed to make their job easier but isn't.
According to teacher interviews conducted through eSpark Learning, "The last thing educators want to do is waste class time troubleshooting technical difficulties."
With the laundry list of responsibilities that teachers, admin, secretaries, and the IT department have, they need a platform with simple tools to use that will easily fit into their daily routine.
With an easy-to-use software management system, you shouldn't have to be tech-savvy. It should simplify everyday processes, making everyone who uses it more efficient and ultimately more productive.
Here's what an easy-to-use school management system will do:
Increase productivity
Reduce stress and anxiety
Save time
With a platform like MySchool, you will never be more than a few clicks away from every resource you need to use or action item you need to complete, all without needing an "Easy Button."
Simplicity is key.
Ok, let's take a look at the 2nd way to tell if your school MIS is future proof.
2. It's cost effective
Technology just has a knack for becoming outdated every couple of years and needing to be replaced.
Schools have to consider these life cycles when purchasing any new technology because, at some point, that technology will have to be replaced.
A way to stretch those technology dollars is to choose a platform that easily integrates with the school's current technology and is cost-effective.
When you purchase a school management system, it's essential to know precisely what you get with your purchase and beware of hidden costs.
Some platforms charge per month, some yearly, and some may add charges whenever additional service or extra support is needed.
Be sure to check if there is a hefty set-up fee or training fee and find out about upgrade fees.
You may get just the basics for that low cost you were guaranteed when what you really need is considered an "upgrade."
It's crucial to find a software provider you trust that is completely transparent about their pricing structure.
This will allow you to stay within your budget and avoid surprises down the road.
3. It's an all-in-one (integrated) system
There is nothing worse in a hectic workday than to be inundated with multiple computer programs, passwords, and tabs open on your computer, just to accomplish daily tasks.
An integrated school management system means it handles all of those necessary tasks across multiple departments on one platform. (Remember the chart from earlier?)
Let's look at a couple of areas where multiple departments would benefit from an integrated system.
Admissions and Enrollments
Enrolling new students becomes a simple process with an all-in-one platform. You can add all of their data, special needs or accommodations, medical information, past schools they were enrolled in, and grade reports.
Now, not only does the office staff have access, but so does the nurse, the teachers, and the administration.
Parent Portal
Gone are the days of parents waiting nine weeks for a report card. Parent portals allow them to immediately see their child's grades, behavior management, and absences or tardies without emailing the teacher or making a call to the principal.
Immediate access is also important for other situations:
Working single parents that don't have time to schedule conferences
Parents that have two separate households
Parents that may not get completely accurate information from their student
Data Management
Data is one of the most powerful tools educators can use to inform, engage, and create opportunities for students along their education journey.
Data that leads to insights and improvements in a student's education plays an essential role in helping students succeed.
Having assessment data that can be instantly obtained and used to track students' performance and plan future lessons allows educators to differentiate instruction according to students' needs.
Educators can track performance among grade levels, subjects, and individual students.
This helps the administration stay on top of current data trends and demands.
Communication
An integrated school management system encourages a sense of community and feeling connected.
Integrated calendars allow staff and parents to access school and community events and things like appointments for parent-teacher conferences.
Parents, students, and teachers all have simultaneous access to report cards, grades, attendance, and behavior, so there won't be any surprises when the report card arrives home. This also allows time to move things going south (like a low test score) in the right direction.
An all-in-one system also allows multiple school networks and multi-site schools to be on the same page with communication, leading to less confusion, more clarity, and freeing up more time to spend on actual education.
Invoicing
Invoicing that allows you to work with your existing accounting system is future-forward and should be included in your all-in-one system.
Most payment transactions now occur online.
Many people do these transactions right from their cell phones, so payments, fundraisers, campaigns, and other donation types should be easy to track and manage and work with efficient payment systems such as PayPal.
Cloud Based and Secure
As a result of COVID, most schools have a blend of virtual and in-school learning. Cloud-based software makes this transition seamless.
The ability to access the learning programs, grades, homework, and everything else necessary in a school setting from home, makes this new way of learning easier for the parents, teachers, and students.
Cloud-based software makes information accessible anywhere, whether you are at home, in the school building, or having coffee at Starbucks.
This age of cloud-based software does provide more avenues for hackers to attack.
However, if the company's software security measures are regularly audited and based on globally recognized security standards, you will have rock-solid protection of student data.
What else makes a school management system future-proof?
4. It's flexible
For a school management system to truly be effective, it needs to suit your school's needs.
These days schools provide a wider variety of technology devices like iMacs, ipads, and even cell phones. A management system should work with what devices your school already uses.
The system should work for virtual and in-school learning and encourage collaboration through regular virtual communication on those devices.
It also should integrate easily with whatever software you currently use, like with invoicing, for example. You should easily have the ability to export data to your existing accounting system.
Finally, we saved the most important for last because this one directly affects the other four.
5. It offers lifetime support
If your school management system provider doesn't offer lifetime support, that's a colossal predictor that your school's interests and needs aren't that important to them.
The difference between a good all-in-one platform and a GREAT all-in-one platform is when the company offers its support services for as long as you are a customer.
If the company isn't quick to answer questions or offer support, run for the hills.
The company that puts you first and has your best interests at heart is the company you will likely have the most user satisfaction from.
Final thoughts: Is your school MIS future-proof?
Having a future-proof school management system takes a little bit of research but is well worth the time and effort to make sure it includes these five elements:
Expecting a management system to encompass these five elements may seem like expecting a little bit of magic, but in the end, it's just a matter of finding technology that has been well-thought-out and puts the user in mind first.
If you would like more information on an all-in-one school management system, please book a free demo with MySchool.