School Inclusion Guide
A FREE and comprehensive guide to creating a truly Inclusive School.
Checklist included to see how your school measures up.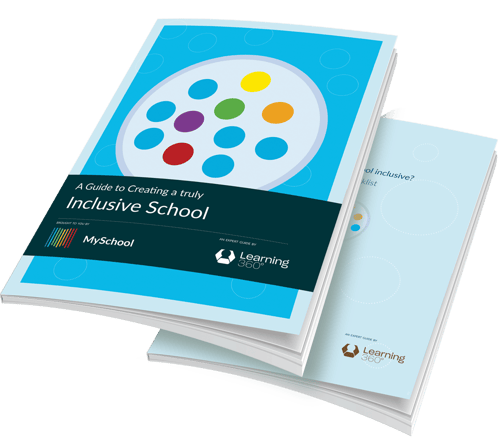 Is your school truly inclusive?
Inclusive education is recognised as a basic human right, so creating an inclusive environment in your school really is a necessary requirement. This is of course easier said than done, especially for smaller schools that have so much else to consider. This guide was put together for MySchool by Learning360° Foundation; an organisation founded by educators who share a passion for inclusion, holistic education and ensuring that learners are provided with relevant learning experiences.
Inside your School Inclusion Guide
This guide is designed with accessibility in mind, following readability best practices.
Contents include:
Inclusive education
What inclusion is not
Why Inclusion?
Who is responsible?
Who needs to be included?
Where to be inclusive?
When should we be inclusive?
How to be inclusive?
The guide is also packed with example scenarios and a useful checklist to see how well your school measures up.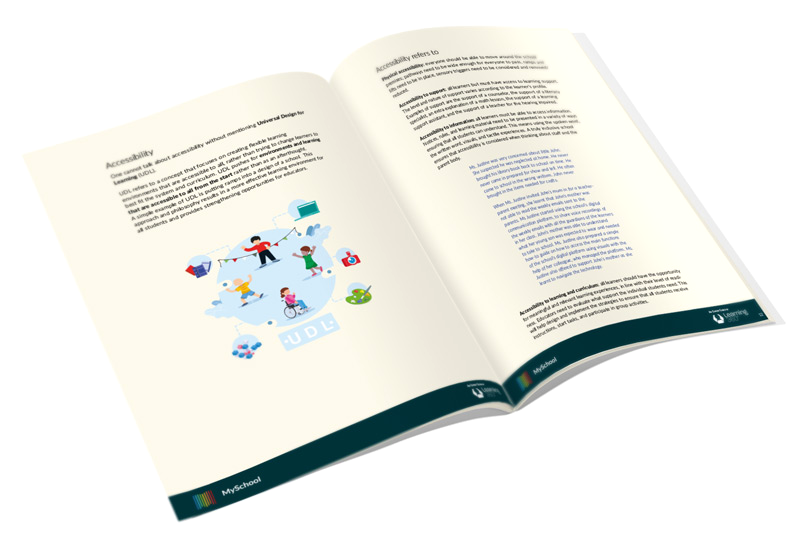 Read through the guide but still not sure? Use our checklist
We've added a checklist for you and your team to use to assess yourself against many of the common requirements that qualify you as an inclusive school.