Choosing the Right School Management Software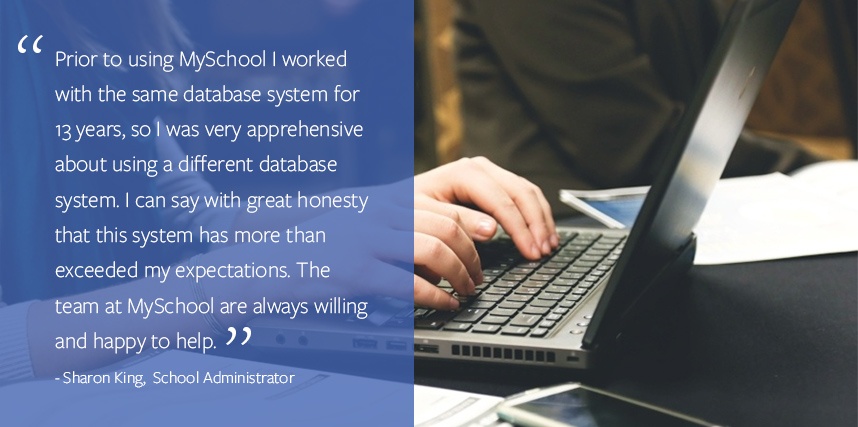 Any seasoned education professional knows that when the time comes to upgrade or invest in a school management system, finding the perfect solution to suit your school's specific needs can be far from simple, and a few key points need to be considered before making that all-important first step into the future. To streamline that search, just keep these 3 key aspects in mind when choosing your school management software.
1. Is it User-Friendly?
It's absolutely essential to ensure that your system is straightforward and easy to use; even the most advanced systems can make your work more tedious and time-consuming if it isn't easy to navigate. Having a user-friendly system means better results, fewer complaints, and a far shorter training period for those unfamiliar with the software.
2. Is it flexible?
Systems and processes need to be able to adapt to the ever-changing world of technology to guarantee that your school is at the cutting edge of school management. Using an extensive online school management system like MySchool means that users can:
Access school's data on any platform at any time
Configure the dashboard and menu to suit your needs
Create targeted user groups with fine access control (e.g. Parents, staff, teachers, students)
Regionalise date and currency
Enjoy support for multi-school networks and multi-site schools
3. Is it Reliable?
Opting for a tried-and-tested system provider means looking at their customer feedback, scalability, and availability of free, no-obligation demos. You should be able to trust your chosen provider to do just that - provide to a high degree of quality; that's why MySchool prides itself on consistently high customer satisfaction and offers a 30-day free trial of their school management system to allow you to find out just how effective and easy-to-use it is. Here's what a couple of experts have to say about MySchool's management system:
'Prior to using MySchool I worked with the same database system for 13 years, so I was very apprehensive about using a different database system. I can say with great honesty that this system has more than exceeded my expectations. The team at MySchool are always willing and happy to help.'
- Sharon King, School Administrator at Chiswick House School & St. Martin's College

'MySchool helps us manage our data efficiently as well as helps our teachers communicate more effectively with both students and parents alike. The user support is fantastic with help usually arriving within minutes.'
- Robert Grech, Assistant Head at Savio College
---

Want to know more about how MySchool can help your school stay up-to-date? Request a school management system demo today.
---