Comprehensive SIS Ecosystem
Unify your tools, streamline processes, and achieve academic success with our complete student information system.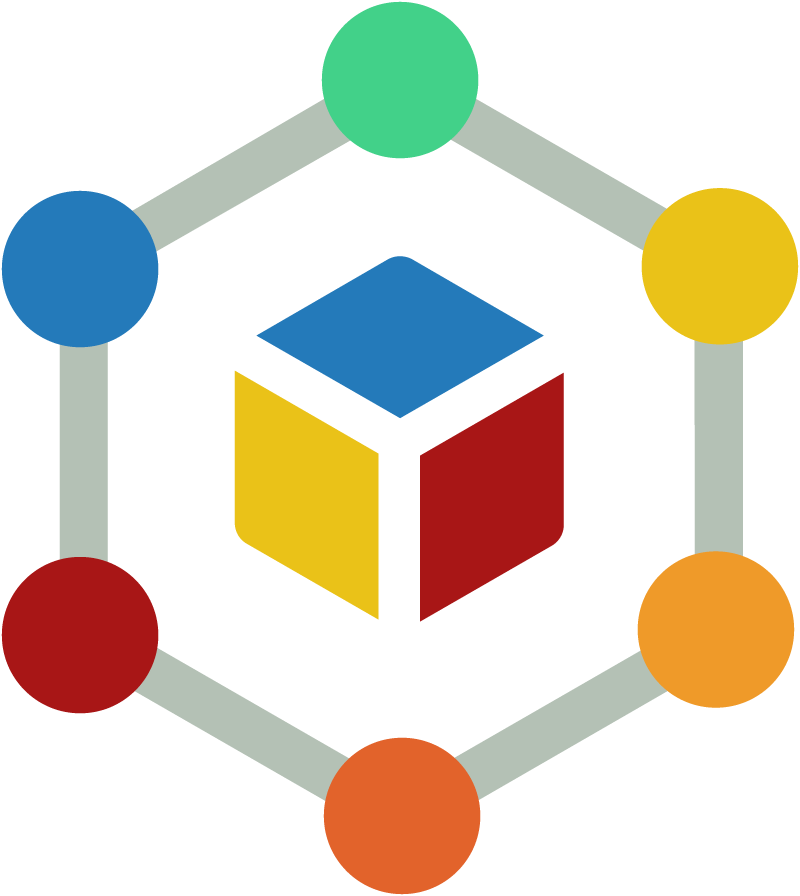 Is your educational institute tired of using a disjointed collection of systems that aren't fully connected, leading to duplicated data, inefficiencies, and lost learning time? Many vendors claim to offer unified systems, but often fall short, leading to increased costs and headaches for your staff.
At MySchool, we understand the need for a harmonious ecosystem in education, where all the necessary tools and features work together in balance because they've been designed together. Our modular all-in-one student information system provides a truly unified platform that streamlines processes, saving you time and money while enhancing communication and collaboration between staff, students, and parents.
Here are the key benefits your school will enjoy by using MySchool's ecosystem
Comprehensive and Unified
Our system is designed to bring together all the necessary tools and features in one seamless platform, providing a truly unified ecosystem. This ensures that data is consistent, accurate, and easily accessible by staff, students, and parents.
Streamlined Processes
By using MySchool's ecosystem, your staff can focus on core tasks such as teaching instead of manual data entry and record-keeping. This will increase overall productivity and efficiency, allowing your institution to achieve more in less time.
Enhanced Communication
MySchool's communication portal provides real-time communication between teachers, students, and parents. This allows for efficient communication and collaboration, ensuring that everyone is informed and up-to-date.
Cost-Effective
By using MySchool's ecosystem, your institution can save money by reducing the costs associated with running separate systems. With our affordable packages, we provide a cost-effective solution that is tailored to meet the needs of your institution.
MySchool Modules for Enterprise
CORE SIS
School data & contact management
Student data & contact management
Staff and guardian data & contact management
Staff directory
Demographic, biographical and medical data
School dashboard
Scheduling
Bus routes
Calendar, manual & walk-in scheduling
Resource management
Parent and student portal
Super Search - find anything, quickly
Easy data import
Easy data entry and editing
Easy reporting
School branding across system
SSL encrypted connections
Customisable user security profile
Secure infrastructure, fully encrypted data
Custom fields
Upload files
Access and edit log
EDUCATION
Attendance

Configurable report cards

Transcripts

Incident tracking / Discipline

Assignments

Configurable gradebook weighting
COMMUNICATIONS
Mass email / School announcements
Branded & schedule emailing
Message templates
Custom mailing groups
Announcement delivery statistics
SMS Text messaging
Bulletin board
Full calandar access
Staff and parent directory
FINANCE
Fee calculation & invoicing
Split party fees
Export data to your existing accounting system
Issue invoices, payment receipts, and credit notes.
Track outstanding balances
Online payment
BUSINESS & OPERATIONS
Enquiries & Admissions
Configurable student registration
Online Forms
99.9% uptime guarantee SLA
BUSINESS & OPERATIONS
BUSINESS & OPERATIONS +
SSO integration
Sandbox instance for testing
Direct read access to database
Custom domains
Custom reporting
IEPs
IEP builder and collaboration platform
Plan ahead with objectives and provisions
Build and configure student accommodations
Add categories and fields to your student IEP profile
Add case managers and organise meetings
SYNC CENTER
Integrate with popular platforms like: Google Classroom, Microsoft Teams (via SDS), Xero, OpenApply, ManageBac, Toddle and more
IEPs
Course content authoring and sharing Online assignments
Online quiz
Remote learning
Homework organizer & calendar
LTI integration
STATE REPORTING
State reporting: Britsh Columbia (TRAX/1701)
State reporting: Malta (DQSE / MATSEC)
European Baccalaureat
PARENT-TEACHER MEETINGS
Teacher can set meeting slots by date, time and duration
Parents log in and choose and book available slots
DONATIONS
Manage campaigns, donors and donations
Customisable campaigns targeting specific audiences
Log different gifts types e.g. money, voluntary work, etc
Communicate with past donors with specific donor profiles
Easily export donor data
Tired of systems that don't quite work?
Talk to us
Get in touch with the MySchool Enterprise team.